Verbose Verbiage*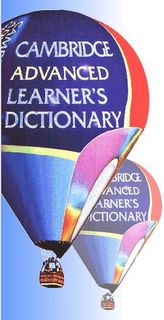 Posted by
Hello
I feel the need to confess to something. I love words. It's not that I love to talk, that's just something I'm really good at. Words are art to me. There are a zillion ways to say the same thing. In art there are a zillion ways to portray the same topic. Words truly are art.
The way some words feel in my mouth......funny, but it's hard to explain in words! Words are like that, sometimes they are very limited as well as being limiting. Then there are those words that fit like my snuggle. (My flannel warm snuggly blanket that I made all by myself.) Words are similar to art in that they are used to express emotions. There are those words that bring about intense emotion....whether the emotion be love, sadness, joy or hate, anger, frustration....words are there through it all. They can lift you up to unbelievable heights or rip you to jagged shreds. I would rather be beaten with a fist than shredded with cruel words. I have experienced both. The recovery from fists is quite a bit faster than the recovery from someone's horrid torrent of cruelty. Both destroy your trust, but it's easier to deflect a fist than it is to deflect a sharply honed word designed to
eviscerate
you.
On the other end of the spectrum are those words that build you up. Words that cause you to feel like you can conquer the world. Words that give you hope. We all know about the words that cause you to feel loved and cherished. Spoken by that one person ...your heart breaks into song. Which is much preferred to breaking into pieces.
All this
verbiage
came about cuz I was watching
Inside the Actor's Studio
and
Kiefer Sutherland
used the word
visceral
and I thought, "that's one of those words that feels good in my mouth." It didn't matter what the word meant...just how it felt in my mouth. So, I was going to write about those words that I love to say. But, instead I ended up heading in a different direction. What a surprise. I make myself tired. Is it nap time?
Verbose: containing more words than necessary
Verbiage: a profusion of words usually of little or obscure content
Simply....too many damn words! Time to shut the hell up!