Stoopid is as Stoopid drinks!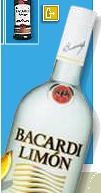 Is it just Butchy & I that think the Bacardi and Cola commercials are beyond stupid? I wouldn't want to drink Bacardi cuz then I might end up stoopid *stoopid is stupid at its' extreme* like those in the commercial. As far as I'm concerned, there's quite enough stoopid people in this country already! I guess the ads help in letting us know what stoopid people drink so we can identify them by their drinks. Guess this is the way that stoopid people attempt to have some class. Too bad it doesn't work!

I'm not saying that anyone who drinks Bacardi is stupid, or even stoopid. I'm just commenting on those really STOOPID commercials!