Blackjack!....no, wait...I mean POKER!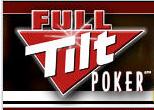 I used to be a bigtime blackjack fan....I loved yelling blackjack! Lately I've been watching a lot of poker on tv.
Full Tilt
is now my favoritest poker site....I miss the yelling. When I become a poker pro....now don't go pissing on my parade, Mr. Pissy Pants, I'm gonna be a poker pro whether you like it, or not!....when I'm sitting across the table from "The Phils"....Phil Gordon and Phil Ivey... I'm gonna start a new poker-trend. I'm gonna yell, "Poker!" whenever I win a hand. It's short, 2 syllables (just like blackjack!) and it's gonna catch on....just you wait and see.
Another trend I'm gonna start is wearing a visor with a tiara on it......just like the rodeo princess with her tiara on her cowboy hat....I'll be The Poker Pryncess. I need to find some dark sunglasses, too. Maybe I'll create my own....maybe like those old lady sunglasses that they wear over their eyeglasses. They'll be a real dark color that will match my visor...but you won't be able to see my eyes, nonreflective...don't want anyone seeing my cards!...and will have crystals all the way around....now that's class! Don't go stealing my idea, Mr. Copycat! I know you want to. Now I just need to find a SugarDaddy....or a job. A SugarDaddy just sounds like more fun...as long as there's no sex involved. I'll just be his trophy-poker-playin'-Pryncess. I just don't want to lose my own money, of course!